Angelina Jolie paused from plugging her new film with Johnny Depp (watch The Tourist trailer) to hit back at critics of her upcoming directorial debut.
The Oscar winner lashed out at the Bosnian haters who have called her ignorant and sought to block her from shooting her film in the country.
"There's one person who has a gripe. The majority of the population, the cast, the president, have been extremely supportive," Jolie said in Paris.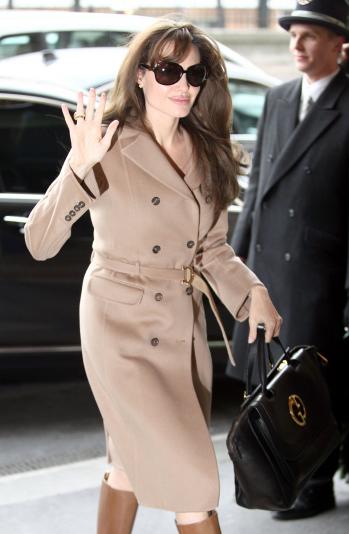 A number of people were upset after hearing the still-untitled film's plot dealt with a Bosnian Muslim woman who falls in love with her Serbian soldier rapist.
The storyline from the film set during the 1990s war turned out to be a rumor, and a false one at that, but their protests were enough to spark controversy.
The outcry even prompted officials to cancel the star's film permit, citing insufficient paperwork, only to reissue in days later. But has she already moved on?
As a result, producers of Jolie's untitled drama kept shooting in Sarajevo to a minimum, instead opting to shoot a key scene in Budapest, Hungary.
Jolie defends the film, noting that 95 percent of those in the cast had lived through the war. She said she wanted to tell this story due to her anguish over the fact that the international community was so reticent to try and stop the war.
"I wanted to learn more about it and the people, the more I read and learned I was drawn to that part of the world," Jolie said. "I met artists from that part of the world and found they were extraordinary for what they'd gone through.
"I wanted to give them a platform."
The Mighty Heart star and U.N. goodwill ambassador previous said she would meet with some the Bosnian critics, but no date has been announced.
Maria Menounos Jolene Blalock Asia Argento Kate Bosworth Emmanuelle Chriqui