Pretty Wild star Alexis Neiers' probation was revoked after her recent black tar heroin arrest. That will usually do it. She was ordered to be held without bail.
Pending a hearing Thursday, she'll be chilling in jail. The E! reality star had been on probation after being arrested in a celebrity burglary ring last year.
Alexis Neiers was arrested this week when she failed to check in with her probation officer, cops came to her home in response and found her with heroin.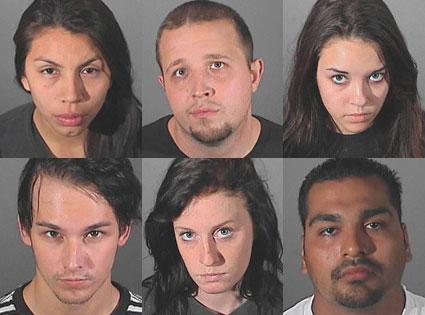 BLING RING: Also known as the Burglar Bunch, these tools broke into a lot of celebrity homes. It's not Alexis Neiers' (top right) last visit to our celebrity mug shots page.
Marika Dominczyk Sarah Polley Sunny Mabrey Willa Ford Jamie Gunns