JWoww used to date Thomas "Tom" Lippolis. There were references made to him on Jersey Shore on more than one occasion. Then they broke up.
Lippolis, who says he also served as JWoww's manager, is looking for some money from the deals he says he helped get her - including with MTV.
JWoww's ex claims he helped the Jersey Shore star score a deal worth $17,500 an episode, although she never paid him a cent for his services.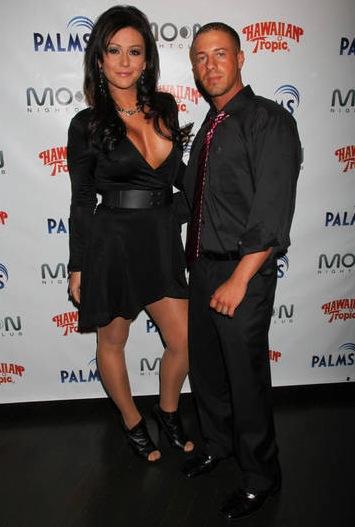 Tom Lippolis says JWoww owes him serious coin.
Tom claims that while he was the business manager of JWoww (Jenni Farley), he locked down deals with MTV, clubs, a tanning company and a plastic surgeon.
In the lawsuit, Lippolis claims he was the "sole negotiating agent" with JWoww's Jersey Shore deal and more, but she left him out to dry after they broke up.
Now, he wants $350,000 to make it right. A JWoww source says Tom did negotiate her tanning or MTV contracts, but says he was paid for services rendered.
Michelle Trachtenberg Isla Fisher Victoria Beckham Brody Dalle April Scott