If a man who rambles on about Adonis DNA and warlock tendencies can be believed, Charlie Sheen might end up back on Two and a Half Men after all.
Calling into The Chio & Shila Show yesterday, the actor opened the interview by sounding like his usual, successful self: "My super powers are blowing it up completely... I think were winning this morning."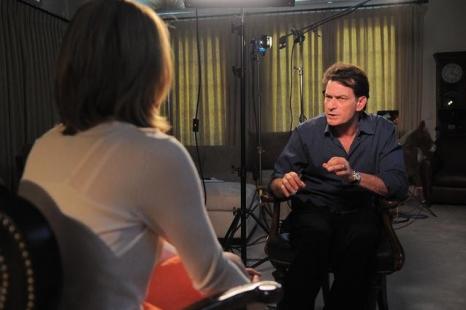 After a bad connection forced Sheen to call back, he made it clear that he's largely in on the running joke he's created, telling the hosts:
"What did you all do in that missing ten seconds without me? Did it feel like your lives had ended?"
Getting down to business, though, Sheen was asked about the state of his sitcom and said "it feels like all parties" are nearing an understanding, concluding: "Absolutely the gig's coming back, I have absolute faith in that."
Do you want Sheen back on the show?
Amber Arbucci Alice Dodd Michelle Trachtenberg Isla Fisher Victoria Beckham