The selections have been made. The live performances will soon begin. And American Idol is about to kick into high, intense gear.
But before the newly-announced finalists take the stage next week, let's consider what we've seen so far.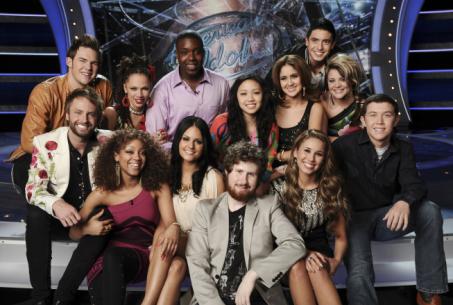 Are you a fan of Jacob Lusk and his soulful performances? Did you stand and cheer along with the judges for Pia Toscano? Or are you on Team Thia Megia?
Perhaps James Durbin rocked your world, and maybe you loved how Karen Rodriguez paid homage to her heritage. Below, we've listed the early favorites and we want to know one thing: who do you think will win?